Farmer Owned. Community Loved.TM
Gandy'sTM has been providing families with delicious dairy products since 1924. Today, our milk and creams are still one of West Texas' favorites. Because nothing makes our farm families prouder than nourishing yours.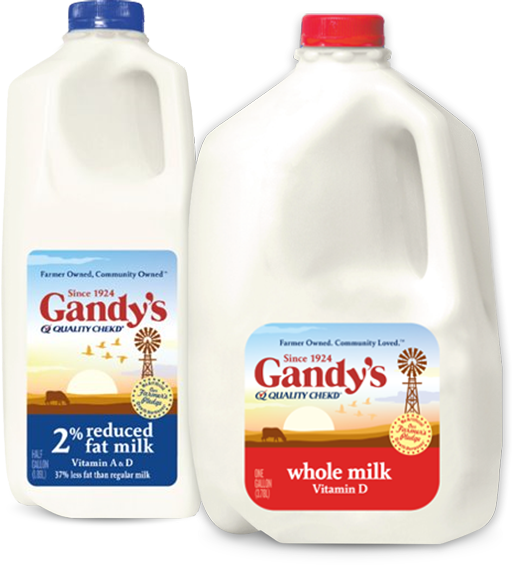 Questions? Comments? We'd love to hear from you. Call 1-800-395-7004 weekdays 8 a.m. – 5 p.m. CST, excluding holidays.
More of a letter writer?
Send us one at:
DFA Dairy Brands Consumer Affairs
P.O. Box 961447
El Paso, TX 79996
Farm-fresh updates coming
Check back soon, we'll be updating this site with great recipes, farm news and more!